Neff's Shoe Store is family owned and operated serving the community since 1885. We specialize in US made work boots and shoes. We also provide services for custom orthodics and supports.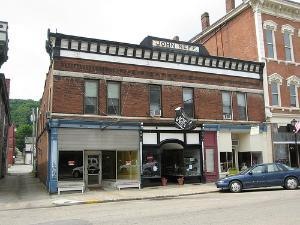 315 Second Street Aurora, IN 47001




We are proud to carry Red Wing, Double-H, Thorogood-Weinbrenner, Propet, and many other quality boot and shoe brands. If we don't carry it, we can size you and place a special order for exactly what you need for no extra charge.

Are you experiencing heal or back pain? Do you have falling arches? Come in and see us! We can have you out of pain quickly and affordably!




If you are unable to come during regular store hours we also are available by appointments any day of the week. Special circumstances will also allow for house calls/nursing home visits. To schedule an appointment, or inquire about a nursing home/house visit please contact Daniel Neff at 513-610-6645.